"It's wonderful how you help people find their own style.  I owe all my singing to you."
Loril Shannik, Celtic Harp & Vocalist –Multiple Award Winner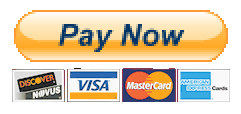 PayPal fee will be automatically added to your total.
Other forms of payment are cash, cheque, Interac bank payment or email transfer.
1. VOCAL ASSESSMENT / TECHNICAL DIAGNOSTIC - START YOUR VOCAL ADVENTURE OFF ON THE RIGHT FOOT: Experience the different dimensions within your voice.  Walk away with more clarity about your vocal instrument and learn techniques to begin shifting things going on below the surface that you are not obvious to you, so you can make progress right away.  My advanced background gives you the most current medically proven principles to work from.  These are not offered through standard voice training.
A Vocal Assessment is your opportunity to experience exactly where your voice is currently.  Your voice changes as you do.  What you did before my not be working for you any longer.  I listen to and observe exactly what you are doing, strengths and weaknesses, giving honest feedback you can trust, while guiding you through the process to discover more within your voice.
Every voice has a distinct sound that is uniquely theirs.  Your voice is like a "fingerprint" or a "snowflake" as I like to describe it.  No two are the same.  Each one functions in its own individual way.  When that does not happen, the voice is thrown out of control.  Often a singer, without being aware of it, does things to dis-engage the voice, making it unbalanced.  My job is to find out what you are doing that limits your natural abilities.  I help you turn that around revealing greater potential.
The Vocal Assessment was developed out of a need from singers to have a deeper understanding about what their voice could and could not do, regardless of their level (beginner, intermediate or professional).  They know they have more inside but could not pinpoint what kept them from making more progress and singing the way they know they could.  That's where I come in!
KEY AREAS:
1. YOUR FULL VOICE:  We go through a series of easy to do drills where you are given the opportunity to discover different dimensions of your Full Vocal Instrument, head to toe.  You gain greater understanding of the authentic qualities within your voice and begin to shift onto the path of vocal freedom.  Whether you want to condition your voice to grow to higher levels or simply use the voice you have in better ways, this session is for you.
2. VOICE HEALTH: Do you fear you may have developed a bad habit that has caused your range to decrease, triggers voice strain and cuts off your air, or makes you susceptible to developing conditions such as vocal nodes?  No worries!  During the Vocal Assessment I will analyze the health of your voice and vocal patterns.  If you are doing something that blocks your voice from functioning automatically, I will find it.  I am here to answer all your questions.
· Singing Voice Specialist: My background as a Singing Voice Specialist is just the thing you need to be sure your voice is given what your voice needs, eliminating everything that has been proven to give only minimal results or harmful to the voice.  If your voice is not doing everything you know it can, this is the right place to find out why and make the right changes for you.  CLICK HERE to learn how you benefit from working with a Singing Voice Specialist.
"Mind-blowing Vocal Assessment!  You've taken me quickly to an early breakthrough.
You have fundamentally changed how I think about my voice and what and how I'm doing with it!
I'm really excited and enthused."
Ron Christian, Corporate Trainer – Musician
FULL LIST OF TRAINING OPTIONS (Beginner to Advanced):
Using Your Voice Properly:  Vocal Assessment / Technical Diagnostic

One-on-One Private Lessons / Semi-Private / Workshops Available to Fit Your Individual Needs

Voice Styling / Bringing out Your Authentic Sound

Performance Training

Audition Preparation

Repertoire Building

Stage Fright and Performance Anxiety:  Eliminate Fears – Build Confidence

Non-Singer Voice Training:  Actors and Dancers preparation for singing roles.

Transgender Voice Transition (Voice Feminization & Voice Masculinization)

Public Speaking - Accent Reduction and Pronunciation

Voice Rehabilitation:  After an Injury or regain your voice after years of bad habits and mis-use.

The Ageing Voice - Care for the Older Voice

Children / Teens:

Safely develop the younger voice, giving it the proper direction specific to the child, building confidence, setting a solid foundation to grow from, and understanding about their individuality as a singer.

Creating the Sound in You Vocal Training CD

- mp3 Electronic Download (purchase online through "Learning Tools: CD / eBook" tab)

Radical Singing - Break Limitations and Unleash the Artistry Within eBook

- Electronic Download (purchase online through "Learning Tools: CD / eBook" tab)
2.  ONE-ON-ONE PRIVATE VOCAL LESSONS:
Each lesson is designed to fit your specific voice type.  There is no canned program to squeeze you into.  No outdated scales to slow down your growth or stiffly your artistry.  Every session is designed for you, using the most advanced training tools available today.  You will never have to worry about making progress ever again!  This training is the real deal.  All you have to do is be open to experiencing something you never have before bringing your enthusiasm and passion for singing with you.
3.  VOICE REHABILITATION / REJUVENATION:
Turn back the clock! Rebuild your voice after years of singing with bad habits, abuse, or muscle mis-use.  Doing scales inappropriate for your voice or ones you have outgrown, using your voice wrong, or forcing your voice to do things before it is conditioned to do it, takes a toll on your vocal cords.
Voice rehabilitation starts by stopping all vocal technique and vocal exercises.  Hoarseness, loss of vocal range, Muscle Tension Dysphonia, airy sounds when singing or speaking, feeling a shortness of breath, or other voice disorders cannot be fixed by doing vocal scales or vocal technique, which reinforces the problem areas.  These issues are health issue so I treat them that way.
When you experience your voice breaking down it can be scary.  I am here to work with you and work you through the rough spots in an atmosphere that is supportive and focused on rebuilding your voice and health to get you singing even better than before.
My additional areas of training include but are not limited to:
• Laryngeal Stroboscopy
• Transnasal Esophagoscopy
• Functional Endoscopic Evaluations of Swallowing
• Phono Microsurgery
• Laryngeal Framework Surgery
• Vocal Fold Injection
• Contemporary Voice Therapy
4.  PUBLIC SPEAKING TRAINING – BUSINESS AND PROFESSIONAL DEVELOPMENT SKILLS TRAINING: Non-verbal signals such as the tone quality of your voice and delivery of your message, both verbal and through body language can be enhanced through private public speaking training.  A high pitch/squeaky voice, a soft/lifeless monotone voice, an artificial/insincere delivery, speaking too fast, feeling anxiety while speaking or experiencing stage fright will have a negative impact on your audience, regardless of how much preparation went in to the content.  There is no need to mimic something that you truly do not have inside.  Learning how to strengthen and enhance your voice in a way that conveys a confident, genuine, and vibrant speaker, who is knowledgeable on the topic, is one of the most empowering and powerful tools of influence available to you at any time or place.  CLICK HERE to learn more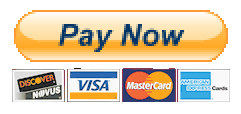 Call 416-436-8063 today to get started.
"The first thing I noticed as an adult beginner after trying other vocal coaches is that Donna makes you feel comfortable which is very important. This was not the case with some other coaches I tried who can make you feel like you are supposed to perform on the spot for them!  Donna is also very knowledgeable, always giving creative and practical techniques that cater to your particular vocal needs and which evolve with your skill level.  In addition, she really listens and I mean not only to your voice and how it is doing but she listens to you regarding your overall vocal goals.

It is not an exaggeration to say she is making my vocal dreams come closer than I ever imagined."
Antonia (Smudgie) Swann, Award Winning Musician for her Original Music
It is all about the joy of singing!  Call me at 416-436-8063 to schedule yours, today!